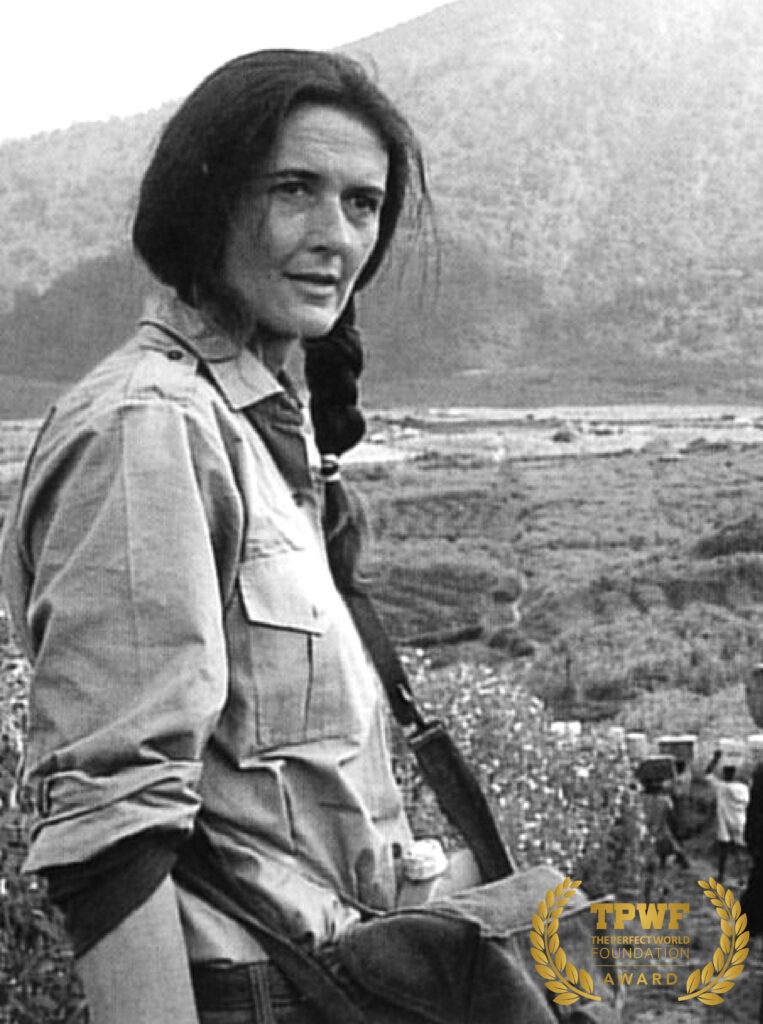 Dr Dian Fossey
"When you realise the value of all life, you dwell less on what is past and concentrate more on the preservation of the future." – Dian Fossey
In 1963 Dian Fossey took a trip to eastern Africa, where she met the anthropologist Louis Leakey and had her first glimpse of mountain gorillas. She returned to the United States after her trip, but in 1966 Leakey persuaded her to go back to Africa to study the mountain gorilla in its natural habitat on a long-term basis. To this end, she established the Karisoke Research Centre in 1967 and began a hermit-like existence in Rwanda's Virunga Mountains, which was one of the last bastions of the endangered mountain gorilla. Through patient effort, Fossey was able to observe the animals and accustom them to her presence, and the data that she gathered greatly enlarged contemporary knowledge of the gorilla's habits, communication, and social structure.
Fossey left Africa in 1970 to complete work for a doctorate at the University of Cambridge in England. In 1974 she received her degree in zoology with the completion of her dissertation, "The Behavior of the Mountain Gorilla." She returned to Rwanda with student volunteers who made broader kinds of research possible. Fossey introduced what she called active conservation – going into the park and removing snares – and later in 1978 also started to counteract poachers with anti-poaching patrols funded by the first non-profit organisation in America founded by Fossey. 
In 1980 Fossey returned to the United States to accept a visiting associate professorship at Cornell University, Ithaca, New York. While teaching, Fossey also completed Gorillas in the Mist (1983; film 1988). Back in Rwanda, Fossey resumed her campaign against poachers, taking increasingly drastic measures to protect the Virunga gorillas. On December 26, 1985, her slain body was discovered near her campsite. Though no assailant was ever identified, it is widely suspected that she was killed by the poachers against whom she had struggled for so long.
Although Fossey's life was cut short her work has continued to grow, becoming the longest running gorilla field study in the world. Today, the Dian Fossey Gorilla Fund is dedicated to continuing Dian Fossey's work to protect gorillas while helping and educating the people who live near them.