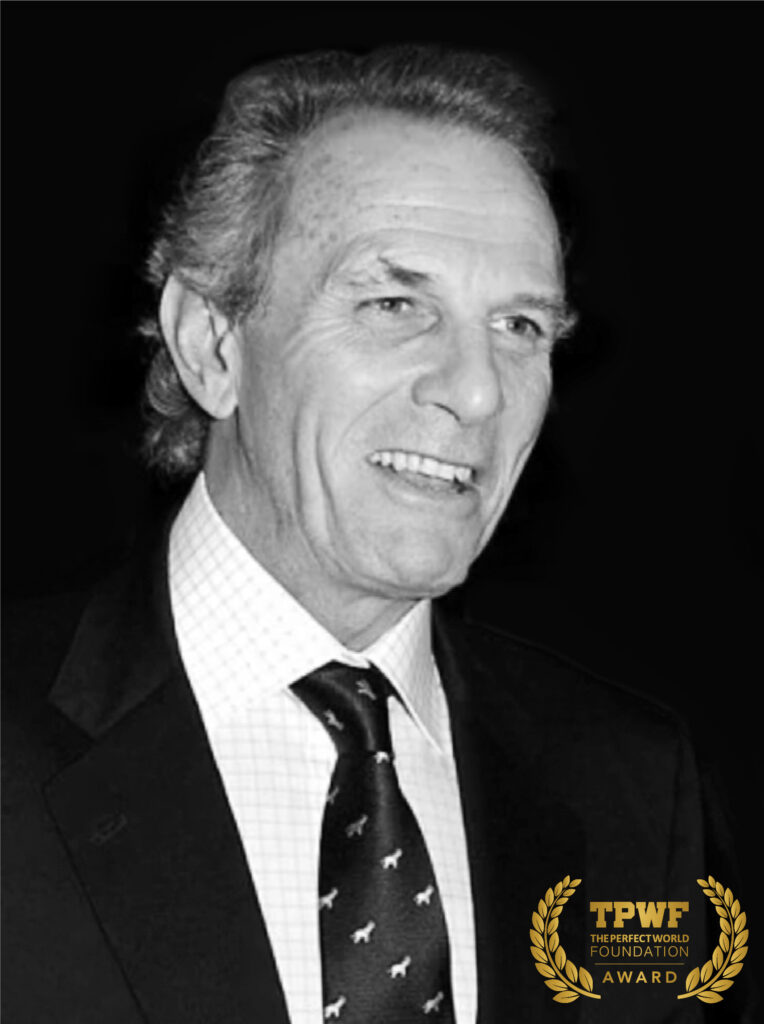 Mr Mark Shand
"I always say that basically elephants are a lot more intelligent than human beings… they are quiet, they are superior, they are wise. Without them we lose, we lose them, we lose the forest, we lose everything." – Mark Shand
Mr Mark Shand said his life changed in 1988 when he on his travels in India fell in love with a beautiful female Asian elephant named Tara. It was though Tara he learnt that the Asian elephant could be teetering on the brink of extinction. The human-elephant conflict across India was out of control, and the increasing pressure of human population was destroying the forest of the Asian elephant. To survive, starving herds had no choice than to raid crops, causing damage, destruction, and death. This realisation was why Shand in 2002 co-founded the wildlife foundation 'Elephant Family', to make sure that he could do something about the human-elephant conflict and readdress the balance. Shand dedicated the last 27 years of his life to saving the Asian elephant and made it his life's purpose to bring this forgotten animal to our attention and became their greatest guardian.
Shand was a British travel writer and wildlife conservationist, known for his nature documentary 'Nature' (1982), 'Expedition India' (2000) and 'In the Wild' (1992). He published his first travel book 'Skulduggery' in 1987, based on an expedition to Irian Jaya in Indonesia, followed by 'Travels on My Elephant' in 1992, 'Queen of the Elephants' in 1996 (awarded the Prix Litteraire d'Amis award) and 'River Dog: A Journey Down the Brahmaputra' in 2003.
'Travels on My Elephant' tells the story of Shand's travels through India with his elephant Tara. The book became a bestseller and won the 'Travel Writer of the Year Award' at the British Book Awards in 1992.
King Charles III and Camilla, Queen Consort receive The Fragile Rhino
In 2014, Mr Mark Shand was nominated to be the first recipient of The Perfect World Foundation Award 'The Conservationist of the Year'. To all our grief Mr. Mark Shand unexpectedly and unfortunate passed away in a tragic fall accident just weeks before the award ceremony. The award was later received by his brother-in-law King Charles III and his sister Queen Camilla.
Mr Mark Shand was and will always remain a tremendous inspiration to The Perfect World Foundation.