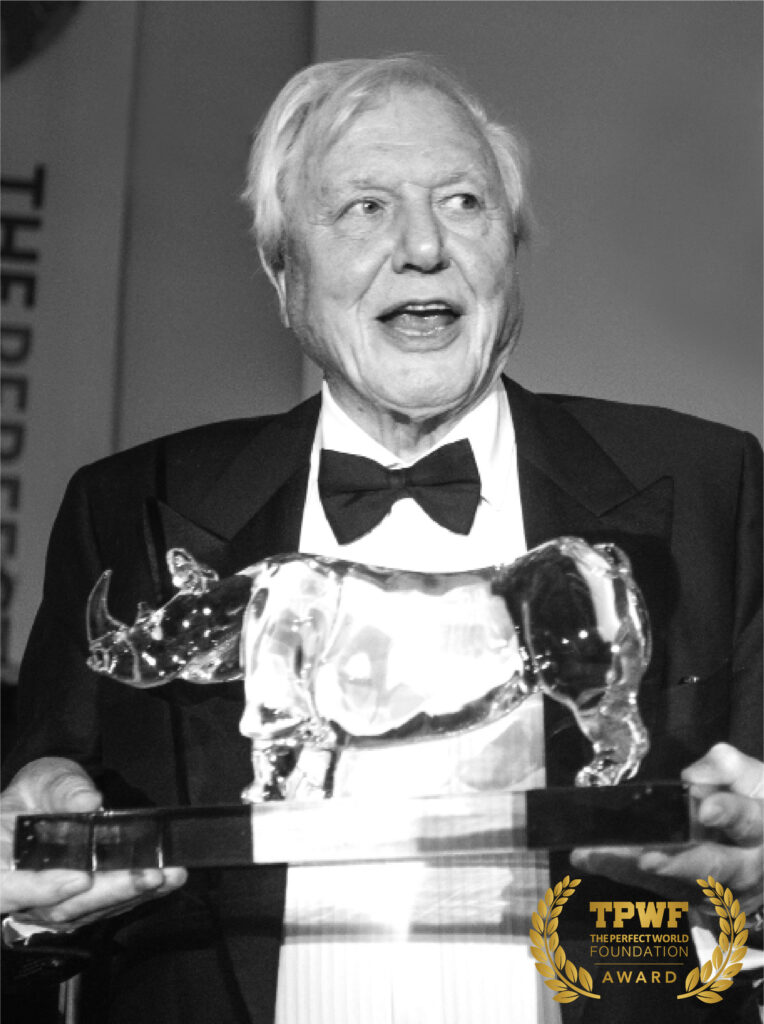 Sir David Attenborough
"The truth is: the natural world is changing. And we are totally dependent on that world. It provides our food, water and air. It is the most precious thing we have and we need to defend it." – David Attenborough
Sir David Attenborough knew early on what his calling was in life, and it has been reported that as a child he collected fossils and eggshells from birds and documented them systematically. Naturally, he also chose to study science, geology and zoology at the University of Cambridge.
After his studies he was recruited by the BBC (UK's public service broadcaster) in the 1950s, with the task of creating TV programmes. Using modern film technology coupled with his dedication, he created a completely new standard for nature and wildlife documentaries. Under his leadership, animals were always filmed and studied in their natural habitat, at a respectful distance. Through his innovative documentaries, Attenborough brought the natural world into the homes of the TV viewers. He didn't only write, produce and film the documentaries, he also guided the viewers by narrating the episodes with his distinctive voice.
Attenborough is probably the one person who has brought us the most knowledge about our planet's natural world. All from his television series 'Life on Earth', which premiered in 1979, and is estimated to been seen by 500 million people, to his documentary series 'Our Planet', released in 2019, in which we get to experience our planet's natural beauty and examine how climate change impacts all living creatures. And in 2020, with his documentary film 'A life on our Planet' Attenborough tells us how we need to work with nature, rather than against it… to save it.
In addition to his work with nature and wildlife documentaries, Attenborough's incredible knowledge and expertise in environmental issues has given him the opportunity to act as an adviser to many of the world's leading politicians in the EU, the UN, the US, and the UK, and as speaker at major international environmental forums around the world.